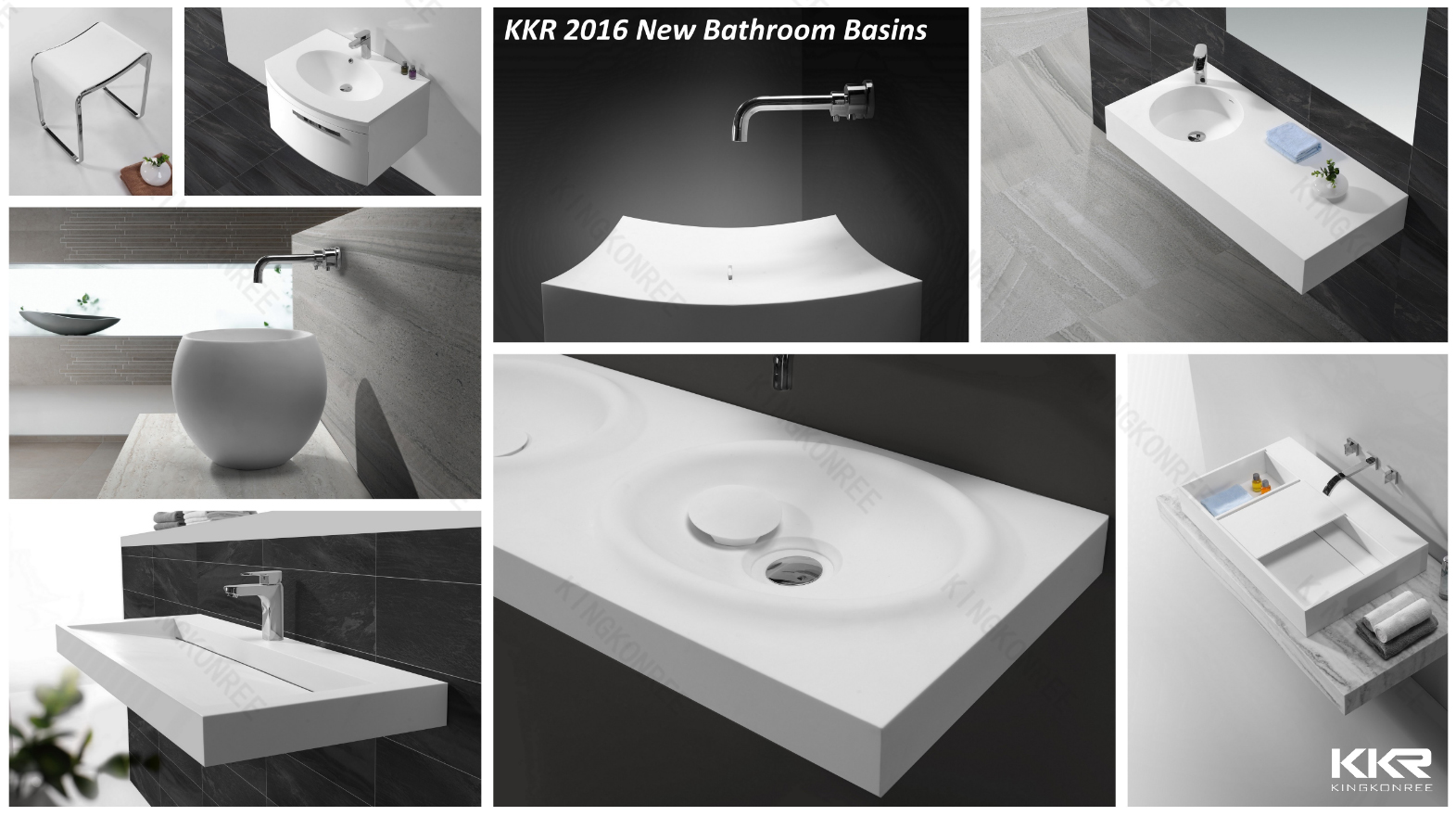 KKR Solid Surface wash basins offer an endless range of design choices and possibilities for aesthetic expressions. The Solid Surface material can be cast in any form and any color, opening a world of opportunities for architects, designer and home-owners. The result is a virtually seamless surface with a matte or glossy finish. KKR Solid Surface wash basins are ideal for homes, hospitals, restaurants, ships, offshore installations and public premises.
Here are the features of KKR Solid Surface wash basins,and they will be help you to learn more about the Solid Surface wash basins produced by KKR,after you read this passage.
Free choice of colour and design: KKR Solid surface wash basin has no defined set of standard colours. This is because we can deliver worktops, wash basins, floors or furniture in any shape and colour. Only your imagination sets the limits.
Completely closed material: Solid Surface is a 100% homogeneous, high density and nonporous material. It will therefore not be damaged by any common household substances.
Seamless result: The material is glued together using either coloured glue or the original KKR material and hardener, leaving a virtually seamless result.
High temperature resistance: The chemical hardening process results in better thermal properties compared to thermal hardening. The material is able to resist temperatures of up to 200 °C without the surfaces being impaired.
Renewal/reparability: Solid Surface Wash Basin is extremely durable. After years of wear and tear, it is easy renew the surfaces by using a fine sand paper. If deeper dents or scratches need to be repaired, this can be done by dripping a small amount of the original material into the dent, and using sand paper to make the surface look like new.
Easy maintenance: The homogeneous material prevents any substances from leaving stains. The surfaces are easy to clean using a damp cloth or regular household cleaners. Do not use steel wool or similar means to remove stains that seems to be hard to remove.
KKR solid surface wash basin offers endless opportunities for people, what a high performance choice.If you want to learn more about KKR solid surface wash basins,please contact us,we promise you high quality products and reasonable price.