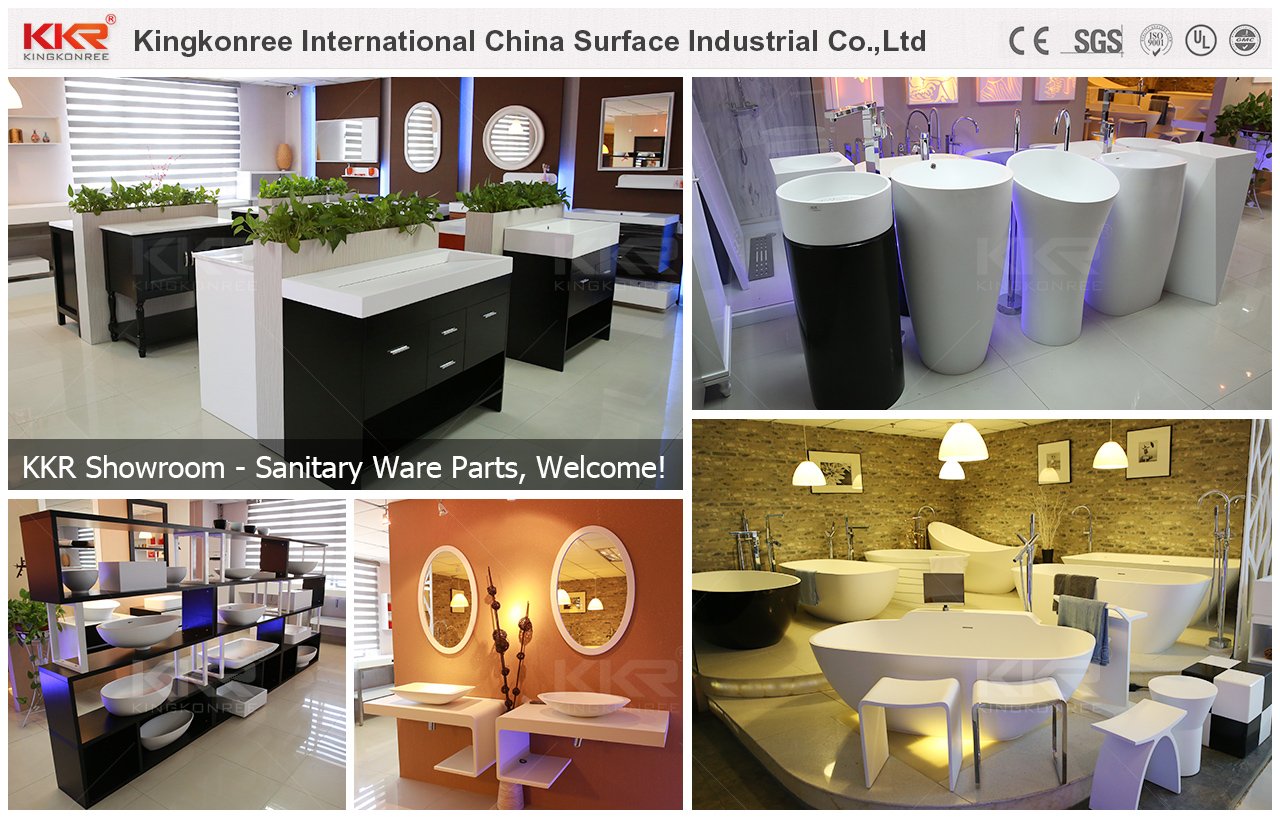 Kingkonree began to provide users world-wide with high-quality solid surface stone bathtub and solid surface wash basin since 2000, which is a leading manufacturer of solid surface sanitary ware industry.
Though the most modern creative design, in accordance with the excellent design of human engineering, each solid surface sanitary ware product in KKR become into a work of art, full of life breath.
Outstanding experienced mold engineer implemented the excellent design entirely.
KKR is proud of skilled workers, with a very strong craftsman spirit who aim the quality of excellence, perfect solid surface sanitary ware products shows to customers through their hands.
We use the best level raw material (with the CE &SGS certification), use the advanced production technology, perfect strict development, manufacturing, quality management system. We also use the automated casting equipment, advanced cutting edge, the drilling device. Everything we put effort is to provide customers with high quality solid surface sanitary ware products, products with excellent hardness, yellowing resistance, good stain resistance, mildew resistance, anti-bacteria and other characteristics.
KKR factory covers than 15000 square, 500 pieces solid surface stone bathtub and 2000 solid surface wash basin per month. Our solid surface sanitary ware products are mainly exported to the United States, Canada, Europe, Australia, Japan, Korea, etc., have done many five-star hotel projects. Welcome Sanitary ware products distributors and projects customers to visit the factory.
Honesty, responsibility and excellent service, we stick to the foundation.
If we have the opportunity to work together, we are grateful.