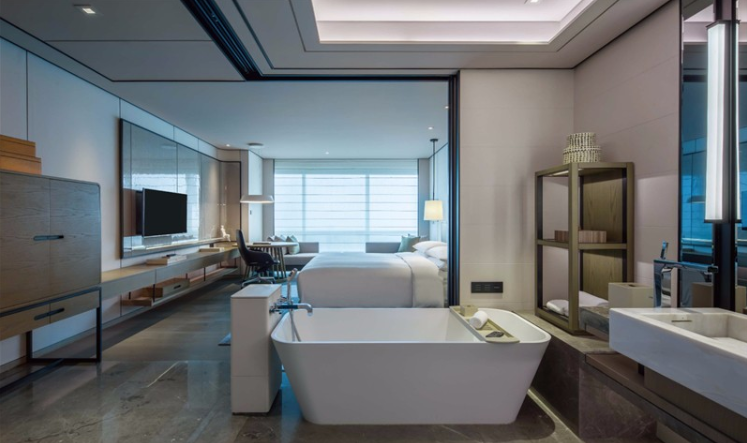 The wash basin is one of the indispensable sanitary wares in our living bathroom, because the wash basin is often used in our lives. So choose a wash basin that fits the style of the bathroom. So what are the types of common wash basins? When we buy, we can choose according to the needs of the family, so that it can better meet our needs and will not affect our normal life. Let's take a look at it.
We will learn about the types of wash basins we will encounter in our life.
1. ordinary wash basin
2. wash basin
3. angle wash basin
4. hanging wash basin
5. column wash basin
6. table wash basin
1. ordinary wash basin
Ordinary wash basins are very common in our lives, so many people use them. They are more economical and more practical in life, but they are not too beautiful.
2. wash basin
Everyone needs to know that installing a vertical wash basin is suitable for a small space in the bathroom. If your home is located in a large area, it is not suitable for a vertical wash basin. It is only suitable for small bathrooms, and can be used with interior decoration and other. Luxury sanitary ware matches.
3. angle wash basin
Since the bathroom is not large when the bathroom is renovated, we can install a corner wash basin, which can save space in the bathroom, and it will give the bathroom more room for maneuver after installation.
4.hanging wash basin
Hanging wash basins are also called wall-mounted wash basins in life, which is more common in life, because the hanging wash basins save indoor space and do not occupy the floor area, as long as a low wall is built during the decoration. Wrap the water pipe in the wall.
5. column wash basin
The most popular basin in the market is the column-type wash basin, which looks more beautiful and elegant, and is easier to clean in life, so it is very popular among you.
6. table wash basin
It is divided into a trimming table. The upper basin and the undercounter basin, the trimming table top basin is directly mounted on the table, the washbasin trimming can be used to modify the countertop; the undercounter type is matched with the solid countertop material and installed on the countertop.
The above is about the types of commonly used wash basins, I hope to be helpful to everyone! QI installed network, China's well-known large-scale decoration platform, decoration leading brand. If you want to make a new design, you are advised to apply for the free design service of the net, and help you plan a reasonable space layout and exquisite design through the professional designer's on-site measurement room.
In addition, I would like to add that if it is practical and convenient, I think that in terms of material, you should choose the wash basin of acrylic or artificial stone. Because the acrylic wash basin is lighter and easier to install, the artificial stone tub is easy to maintain and can be polished repeatedly.